Sailboat Charter Jacksonville FL
Sailboat Charter Jacksonville FL
Experience Unforgettable Adventures with SummerWind
Are you ready to embark on an extraordinary sailing adventure in Jacksonville, FL? Look no further than SummerWind Adventures, where we offer exceptional sailboat charters that will take you on a journey of a lifetime. With our luxurious sailboat charters, you can explore the stunning coastlines and azure waters of Jacksonville while enjoying unmatched comfort and personalized service. Let us be your gateway to unforgettable experiences on the open seas.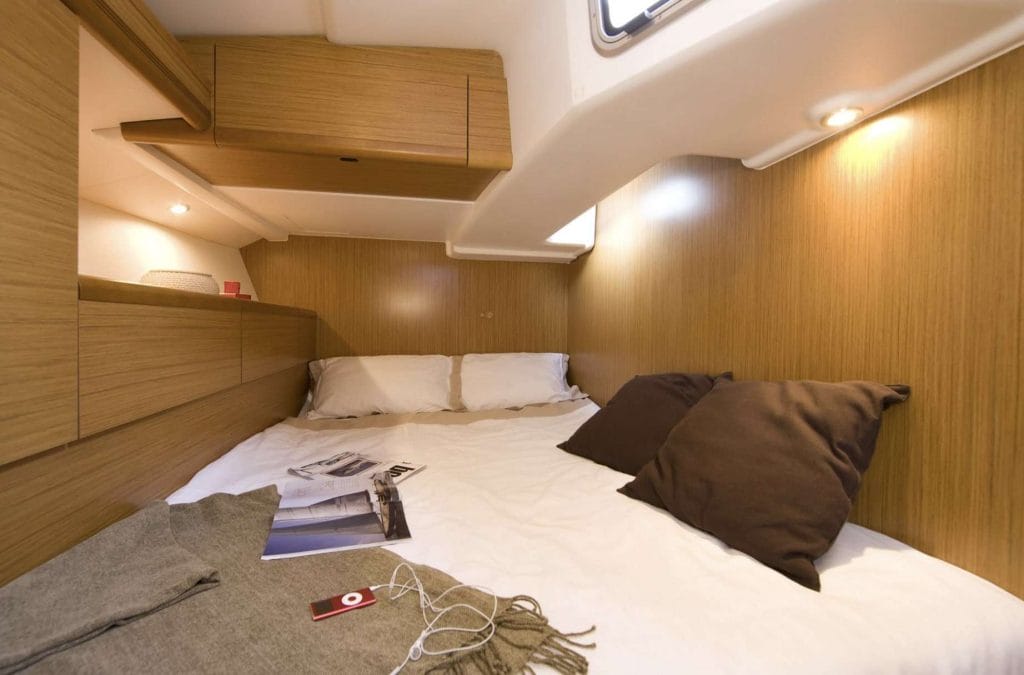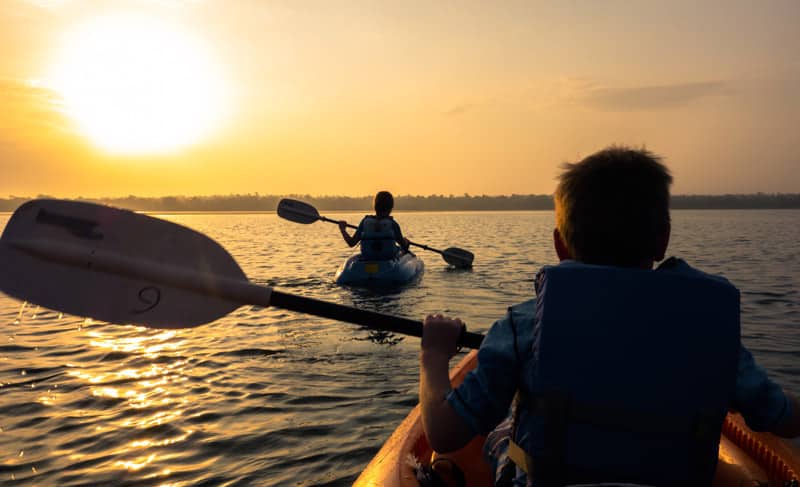 Discover Jacksonville's Coastal Beauty
acksonville, known as the "River City," is a coastal paradise brimming with natural beauty and captivating vistas. Located on the northeastern coast of Florida, this vibrant city boasts over 22 miles of white sandy beaches, picturesque waterways, and a thriving marine ecosystem. With SummerWind's sailboat charters, you have the opportunity to immerse yourself in the region's coastal wonders and explore Jacksonville's hidden gems.
Sailboat Charters with SummerWind
When you choose SummerWind for your sailboat charter in Jacksonville, you're selecting an experience that goes beyond a typical boat ride. Our fleet of meticulously maintained sailboats offers the perfect balance of elegance, comfort, and performance, ensuring an exceptional journey on the open seas. Whether you're a seasoned sailor or a novice adventurer, we have the ideal sailboat to meet your needs and preferences.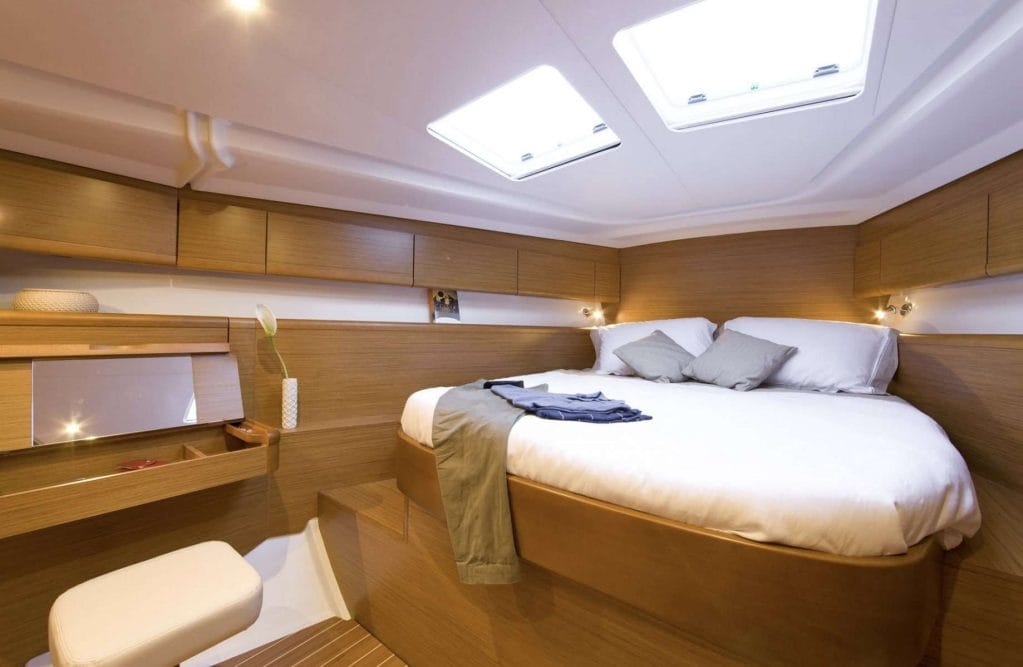 Luxurious Amenities on Board
Step aboard our sailboats and discover a world of luxurious amenities designed to enhance your sailing experience. Each sailboat in our fleet is equipped with spacious interiors, comfortable cabins, and beautifully appointed living areas. Relax in the cozy lounges, take in the panoramic views from the deck, or retreat to your private cabin for a peaceful moment of solitude. Our sailboats provide a home away from home, allowing you to unwind and recharge while surrounded by the beauty of the ocean.
Tailored Experiences and Itineraries
At SummerWind, we believe that every sailboat charter should be a reflection of your unique desires and preferences. Our experienced crew will work closely with you to create a personalized itinerary that encompasses the sights and activities that interest you most. Whether you're looking for a serene sunset cruise, a thrilling offshore adventure, or a combination of both, we'll curate the perfect journey tailored to your specifications.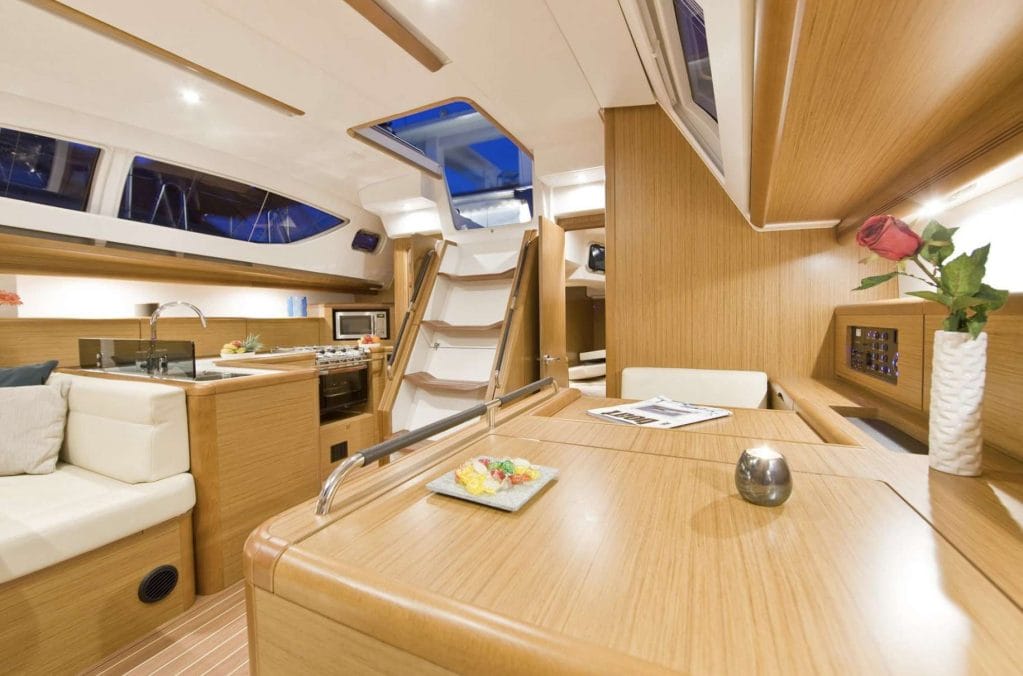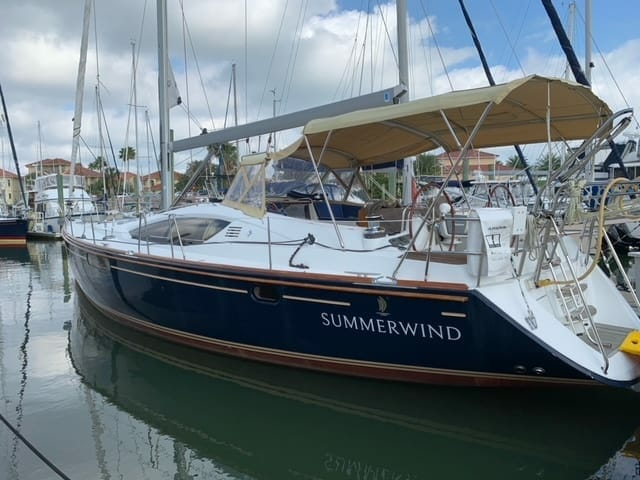 Exploring Jacksonville's Waterways
One of the greatest advantages of a sailboat charter in Jacksonville is the opportunity to explore its vast network of waterways. The St. Johns River, the longest river in Florida, flows through the heart of the city and offers a myriad of scenic routes to discover. As you navigate these picturesque waterways, you'll encounter stunning wildlife, lush marshes, and charming waterfront communities. Keep your eyes peeled for dolphins playing in the wake and majestic seabirds soaring overhead.
Offshore Excursions and Island Hopping
Beyond the St. Johns River, the Atlantic Ocean beckons with its crystal-clear waters and a wealth of possibilities. Embark on an offshore excursion with SummerWind and sail to nearby islands such as Amelia Island, Cumberland Island, or the pristine coastal areas of St. Augustine. These remote and unspoiled destinations offer secluded beaches, vibrant marine life, and opportunities for snorkeling, swimming, and sunbathing.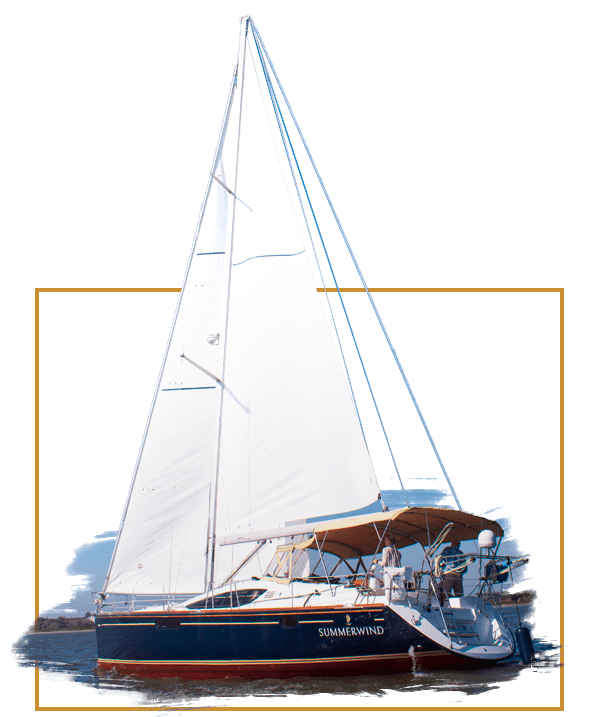 Experienced Crew and Safety
When you embark on a sailboat charter with SummerWind, you can rest assured that you're in the hands of experienced professionals. Our skilled crew members are not only knowledgeable sailors but also passionate about creating memorable experiences for our guests. They possess in-depth knowledge of the local waters and can provide valuable insights into the area's history, culture, and natural wonders. Your safety is of utmost importance to us. Our crew members are highly trained in all aspects of sailing and follow strict safety protocols to ensure a secure and worry-free journey. Our sailboats are equipped with modern navigation systems, safety equipment, and emergency protocols to provide you with peace of mind while on board. We prioritize your well-being, allowing you to fully immerse yourself in the beauty of the surroundings without any concerns.
Culinary Delights Onboard
A sailboat charter with SummerWind is not just about the sailing; it's also an opportunity to indulge in culinary delights. We understand that exceptional cuisine is an integral part of any memorable journey. That's why we offer a range of dining options to suit your preferences. Whether you desire a casual beach picnic, a gourmet seafood feast, or a romantic candlelit dinner under the stars, our talented onboard chefs will create delectable dishes tailored to your taste. Using locally sourced ingredients and culinary expertise, they will elevate your dining experience to new heights.
Activities and Entertainment
While the beauty of the ocean and the serenity of sailing are captivating in themselves, we offer additional activities and entertainment options to enhance your sailboat charter experience. Depending on your interests, you can engage in various water sports such as paddleboarding, kayaking, or fishing. For those seeking relaxation, unwind on deck with a good book or simply bask in the sun while enjoying the gentle breeze. On select evenings, we can arrange for live entertainment, including musicians or even a private fireworks display, to add a touch of enchantment to your voyage.
Customizing Your Sailboat Charter
At SummerWind, we understand that each individual has unique preferences and requirements for their sailboat charter. Whether you're celebrating a special occasion, planning a corporate retreat, or seeking a memorable family vacation, we are dedicated to crafting a tailor-made experience that exceeds your expectations. Our team will work closely with you to understand your desires and customize every aspect of your journey, ensuring that every moment on board is truly unforgettable.
Environmental Stewardship
As lovers of the ocean and its ecosystem, we recognize the importance of environmental stewardship. We are committed to sustainable practices and strive to minimize our impact on the environment. Our crew members adhere to strict guidelines for waste management, recycling, and responsible boating practices. By choosing SummerWind for your sailboat charter, you can take comfort in knowing that you are supporting a company that prioritizes the preservation of our precious marine habitats.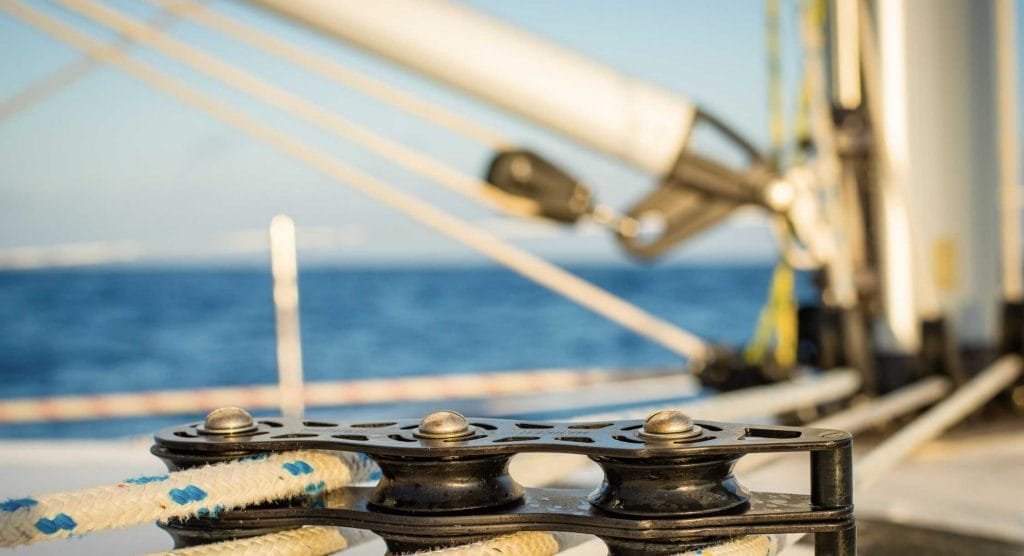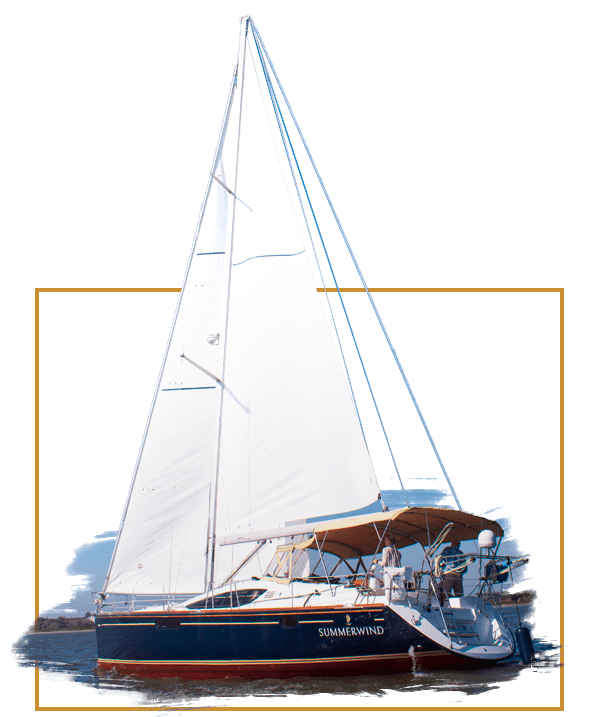 summerwind
sailboat charter jacksonville fl
Why Choose Summerwind?
If you want pampering aboard a beautiful yacht while in St. Augustine, we have your ticket waiting.
In St. Augustine, Florida,  there are many large tour boats, schooners, pirate ships, excursions and even boat-hotels located in local marinas that you can choose if you only want to experience being on a boat. Summerwind adventures are very different.
Unless you own your own yacht, our adventures are not replicated anywhere in St. Augustine.
As an additional amenity we are happy to provide a masseuse and will be onboard for your pleasure. You and your guests will lounge in plush robes (typically offered only in the most luxurious international hotels). Our meals are catered to meet your specific dietary needs and can be brought on board. If you have the taste for gourmet dining, an executive chef can be arranged to serve you aboard.
Summerwind Sailing Adventures is a rare private yachting experience where you and your guests can be out on the ocean with a crew on a sailboat for an entire multi-day sailing adventure. 
testimonials
What Our Customers Say About Us
Sailing with Marty was my first experience as an adult sailing off the coast. We had a wonderful trip starting in St Augustine. First, we were given some basic information about the boat and safety, the other crew members and our destination. Then we were off. We sailed up to Amelia Island for most of the day and then docked at Fernandina Beach marina. We had a short walk into downtown and had a wonderful meal. It was also a great way to really get to know the other members of the crew. The next morning we set off and sailed north to Cumberland Island. Once on the island, we explored the ruins, had a nice hike and enjoyed dinner on the boat. The next step was amazing. We headed off into the sunset on the boat and sailed all night. It was truly exhilarating sailing through the night. At all times, I felt safe but the excitement got me hooked on sailing. Marty is honest, helpful, and always cheerful; exactly what you want in a captain.
This past summer my husband and I had an awesome time on Summerwind. The weather was warm so it was a great time sailing to downtown St Augustine and simply grabbing a mooring ball eating a yummy lunch with our family and diving off the back for a refreshing dip. The following day we took the boat several miles out in the ocean with all the sails up, music on in the cabin; a complete escape from work etc. At day's end we sailed right up to Caps On The Water restaurant for my birthday where we enjoyed a seafood dinner and drinks. We can't wait to plan another visit aboard Summerwind, It was a complete vacation over only a single weekend. Many thanks.
Sailing with Marty is truly a treat... He and his trusty Yacht are one with the mighty ocean. Years at sea and behind the helm show, and pay off in high seas or calm. But don't get too comfortable because he is always game to teach you the ropes and be sure you are part of the adventure. There is nothing more peaceful and fulfilling than a day at sea with Marty. Thanks for the memories!
We had such a peaceful experience taking in the joys of the sea while sailing with Marty. He was willing to let us take on roles to help sail the boat (and willing to let us fail, too!) We brought along our two little children (2.5 years and 10 months) and they enjoyed playing below deck and seeing the beautiful scenery sailing by. We were grateful for Marty's expertise, generosity and passion for sailing!
I've sailed with Captain Marty several times and it was a joy. One of the trips was a longer sail from Puerto Rico to Saint Augustine, Florida in May, 2013. We had a great time and I felt totally comfortable with Marty as our Captain. His sailing and navigating experience made me feel very at ease while on the water - he is a safety conscious sailor. I would give the trip 5 stars!
Being a novice on boats, this was a very exciting time for me. Marty and the crew made me feel very comfortable aboard the Yacht. We sailed down the Cooper River, under the incredible Arthur Ravenel Jr. Bridge and into Charleston Harbor. I enjoyed seeing the USS Yorktown and the submarines. The view of the city of Charleston and the historic homes was amazing! Marty is very knowledgeable about historic sites. Seeing Fort Sumter from the water was also a memorable experience. I would rate this sail as 5 stars
My family and I have sailed many times over the last ten years with Marty and his crews including wonderful afternoons off the coast of St. Augustine. We have had many fabulous overnight trips to places like Fernandina Beach and Cumberland Island. Summerwind is a beautiful Yacht and she sails like a dream. Some our family's greatest moments have been sailing on Summerwind with the sails up on a beautiful day with gentle breezes moving along the ocean effortlessly. We strive to create lifelong memories with our family by having experiences together and a day on Summerwind is an unforgettable experience. We give Summerwind and the amazing crew 5 stars and can't wait for our next sailing Adventure.
contact
get in touch
Contact Us
Looking to book a sailing charter on Summerwind?
Get in touch, either via the form below or calling us directly at (404) 229-0507. Someone from our team will address your needs and answer any questions you may have. We are happy to help and look forward to getting to know you!