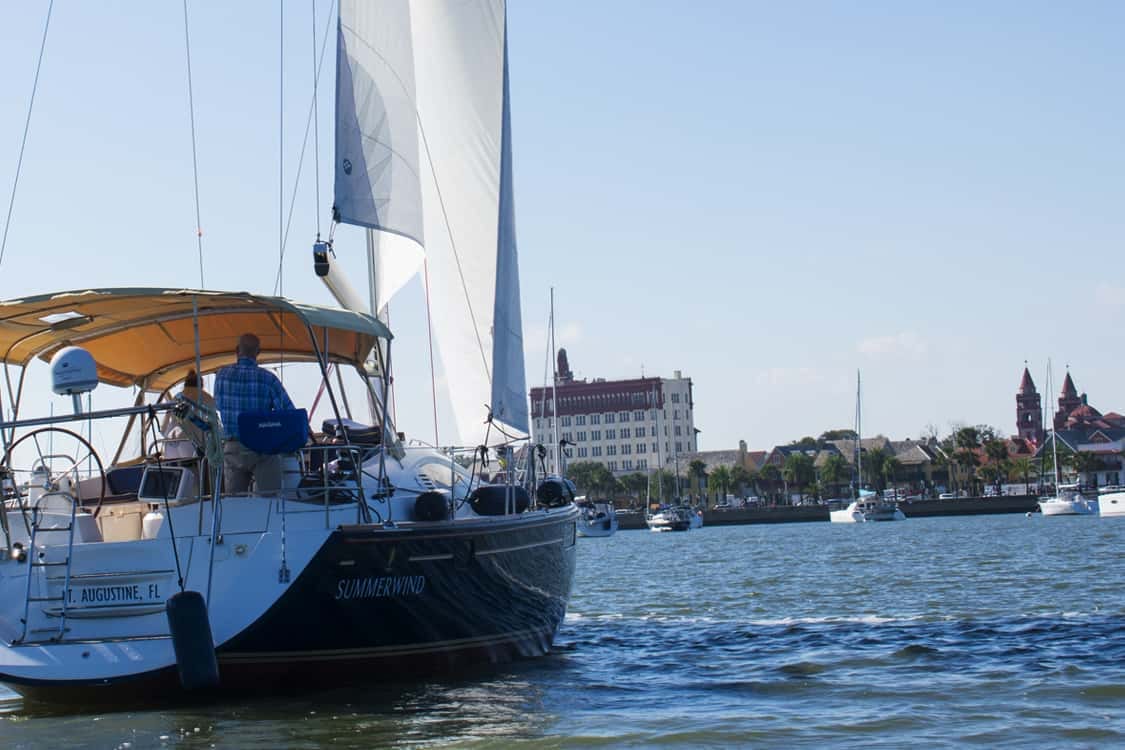 Unveiling Summerwind: Your Passport to Unforgettable Sailing Experiences
Imagine sailing into the kaleidoscopic sunset as the ocean whispers sweet nothings to the sky. Your body is relaxed, your mind is clear, and you're miles away from the hustle and bustle of everyday life.
You're neither dreaming nor watching a scene from a blockbuster movie. Welcome aboard Summerwind, a luxurious 50-foot Jeanneau DS sailing yacht, offering an all-inclusive, private chartered experience in both St. Thomas and St. Augustine!
The Jewel of the Sea: Summerwind
From its 75-hp Yanmar Turbo diesel engine to its state-of-the-art navigation system, Summerwind is a marvel of maritime engineering.
Its elegant design houses three staterooms, two electric flush bathroom facilities, and a spacious salon that can comfortably accommodate up to six guests.
Whether you want to host a cookout with an onboard BBQ grill or just relax and watch YouTube TV, Summerwind lets you do it all!
Romantic Weekends
Imagine a weekend where you and your significant other have the world (or, in this case, the sea) all to yourselves. Summerwind promises an intimate setting where the sky and the ocean seem to conspire to create moments that last a lifetime.
Whether you want to indulge in a serene sunset cruise, go snorkeling in the vibrant reefs of St. Thomas, or simply relax onboard with your favorite book, the choice is yours. And as the stars adorn the night sky, know that this is a private slice of paradise only Summerwind can offer.
A Bounty of Adventures: St. Augustine and St. Thomas
Whether you're in St. Augustine from May to October or St. Thomas from November to April, you can book the ultimate private yacht charter with Summerwind. The opportunities are as endless as the ocean itself.
For Special Occasions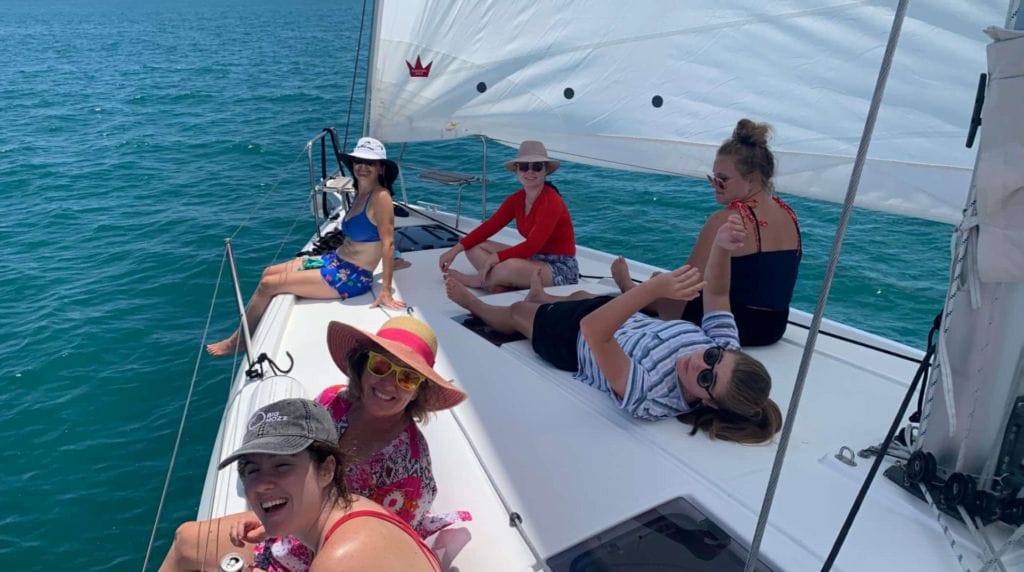 There are moments in life that demand something extraordinary, and what could be more remarkable than celebrating on your own private yacht?
Whether you're planning an engagement, anniversary, or milestone birthday, Summerwind will transform your special occasion into an unforgettable experience.
The yacht provides an exquisite backdrop for your celebration. The dedicated crew ensures every detail, no matter how small, is handled with the utmost care.
From the moment you step aboard, every wish is a command, and every moment is crafted to create lasting memories.
Families and Group Adventures
If you think a private yacht charter st thomas experience is only for couples or smaller groups, think again. Summerwind is particularly well-suited for families and larger parties looking to experience the ocean's grandeur.
The yacht is equipped with three staterooms, spacious lounging areas, and a cockpit that can comfortably accommodate up to 10 guests. It's the perfect setting for a family reunion, friends' getaway, or even a corporate event.
Sail and Snorkel With Turtles and Other Sea Life
The clear, turquoise waters of the U.S. Virgin Islands are renowned for their diverse marine life, ranging from exotic fish to vibrant coral reefs. However, the real highlight is the chance to swim alongside turtles in their natural habitat. Fully equipped with top-of-the-line snorkeling gear, Summerwind can make a novice feel like Jacques Cousteau for a day.
Ideal for Corporate Events
Summerwind's unique setting is perfect for team-building activities, board meetings, and leadership events. Make your next corporate gathering memorable with a backdrop that inspires creativity and collaboration.
Enchantment Awaits You
Your sanctuary aboard Summerwind awaits. Offering unparalleled elegance and tranquility, Summerwind promises a journey that transcends the ordinary.
Whether you're aching for a sailing tour in St. Augustine or st thomas sailing charters, Summerwind is the right choice. Contact us for more information.