St. Augustine Sailing yacht charters
St. Augustine Sailing Yacht Charters – Your Gateway to Luxury Yachting Experiences
BOOK ST. Augustine SAILING CHARTERS May THROUGH October.
Welcome to SummerWind Adventures, your premier choice for St. Augustine charter boats. We provide an unmatched boating experience in the picturesque waters of St. Augustine, Florida. Our expert crew, advanced yacht technology, and luxury amenities combine to create an unforgettable maritime journey. If you're seeking an exceptional boating experience in St. Augustine during the months of May through October, we have your ticket waiting.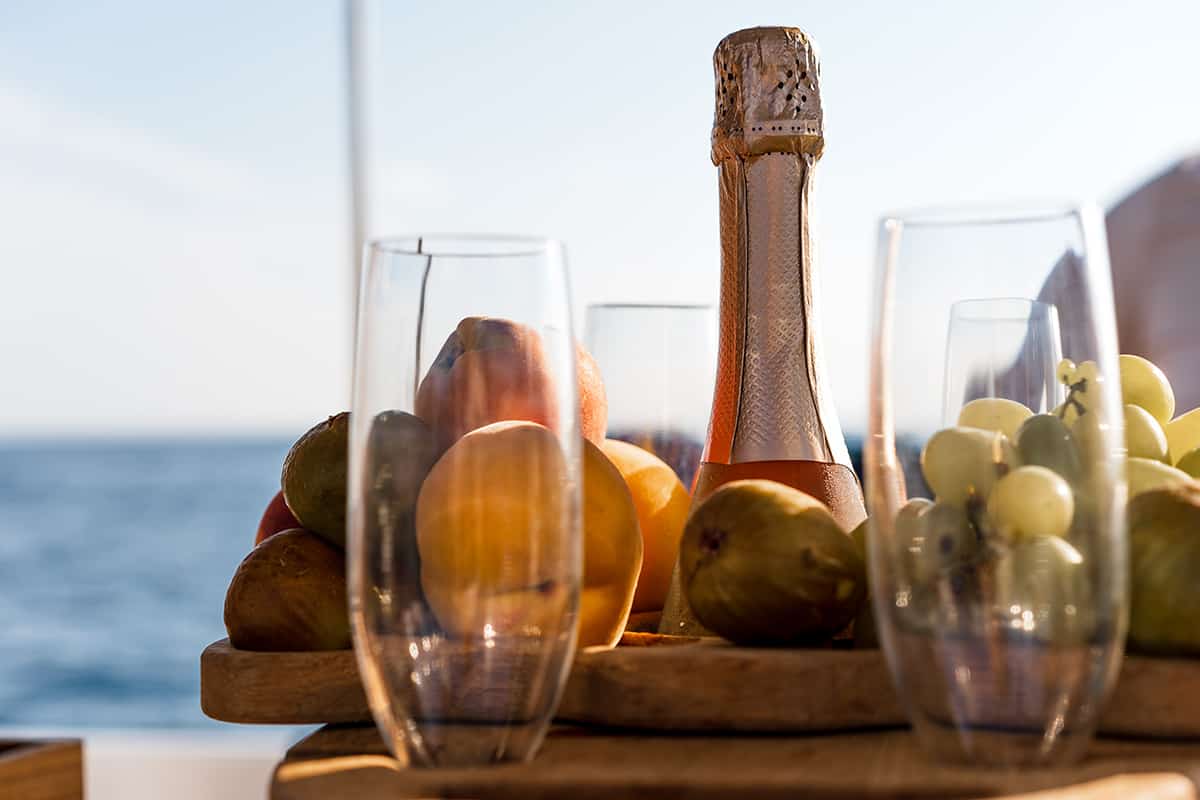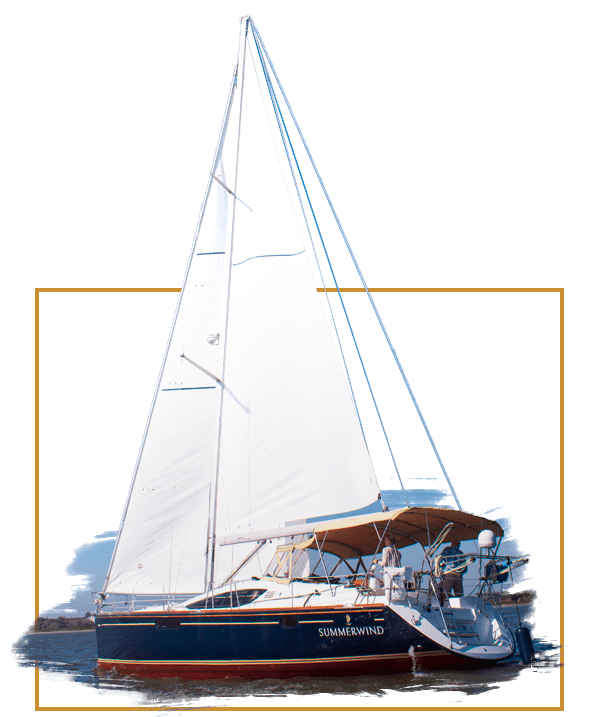 Why Choose SummerWind for St. Augustine Sailing Yacht Charters?
SummerWind Adventures stands out from the crowd of St. Augustine charter boats. Our unique offering goes beyond just the experience of being on a boat. We provide a rare private yachting experience that you would typically find only if you owned your own yacht. Here are some reasons why SummerWind is your best choice for charter boats in St. Augustine:
Unrivaled Luxury: Onboard SummerWind, we offer luxury that typically is found only in the most extravagant international hotels. Plush robes await you and your guests, and we cater our meals to your specific dietary needs. If gourmet dining is what you crave, we can arrange for an executive chef to serve you onboard. As an additional amenity, we can provide a masseuse for your pleasure.
Unique Adventures: With SummerWind, every trip is more than just a journey; it's an adventure. Our expeditions offer majestic sunset views and up-close encounters with sea life. Whether you want to share a romantic dinner, surf the waves, or enjoy a relaxing massage, we provide a unique experience like no other.
Personalized Service: At SummerWind, we believe in going the extra mile to make your adventure perfect. Our crew dedicates themselves to cleanliness and attention to detail. Whether you're planning a special occasion or a spontaneous getaway, we ensure that your charter boat experience in St. Augustine is impeccable from start to finish.
Advanced Technology: Our elegant Jeanneau, DS 50-foot sailing yacht is fully equipped with amenities like electric flush bathrooms, two private showers, a full kitchen, a BBQ grill, televisions, a diesel generator, and air conditioning. With SummerWind, you're guaranteed a remarkable experience for any length of stay.
Convenient Bookings: Got a sudden urge to escape the daily grind for the thrill of the ocean and a private yacht experience? SummerWind has the answer. With advanced 48-hour bookings available, the sights of beautiful St. Augustine and the serene tranquility of sailing are just a few clicks or a phone call away.
Book your St. Augustine charter May through October.
The SummerWind Yacht: A Closer Look
The SummerWind yacht is an elegant Jeanneau, DS 50-foot sailing yacht, one of the largest private sailing yachts available for charter in St. Augustine. Its advanced features and amenities ensure you and your guests have a comfortable and enjoyable time onboard.
Engine and Navigation: SummerWind is powered by a 75-hp Yanmar Turbo diesel engine and equipped with all Garmin navigation and electronics, including two chart plotters, AIS, Radar, Autopilot, and stereo installed in 2022.
Comfort and Entertainment: The yacht boasts 3 staterooms, including a spacious owner's stateroom and two additional VIP staterooms. The salon is roomy enough to accommodate six in total comfort. For entertainment, we offer YouTube TV for streaming and surround sound stereo for music throughout the yacht.
Galley and Dining: Our fully equipped galley includes a refrigerator, freezer, coffee station, and microwave. The cockpit can fit 10 guests, providing ample room for lounging under the stars. We also have a BBQ grill for hosting a wonderful cookout onboard.
Bathroom Facilities: The yacht has two electric flush bathroom facilities and private showers for your convenience.
Safety Measures: For safety, SummerWind carries an eight-man Winslow auto-inflate life-raft, two EPIRBS, two medical kits, four fire extinguishers, strobes, flares, and two-VHF radios.
Book your St. Augustine charter May through October.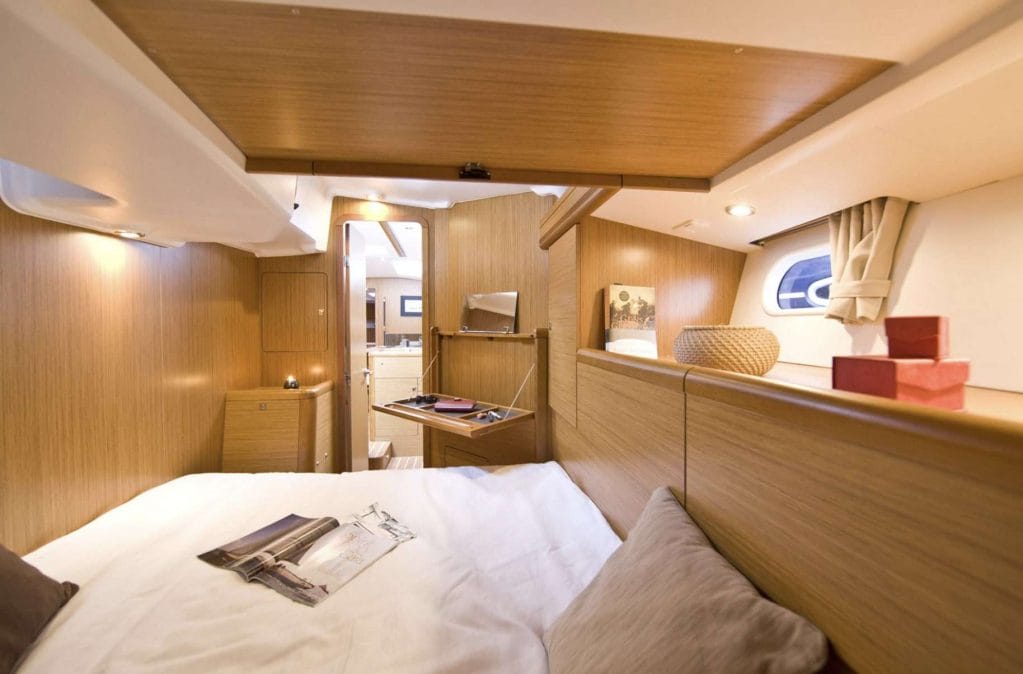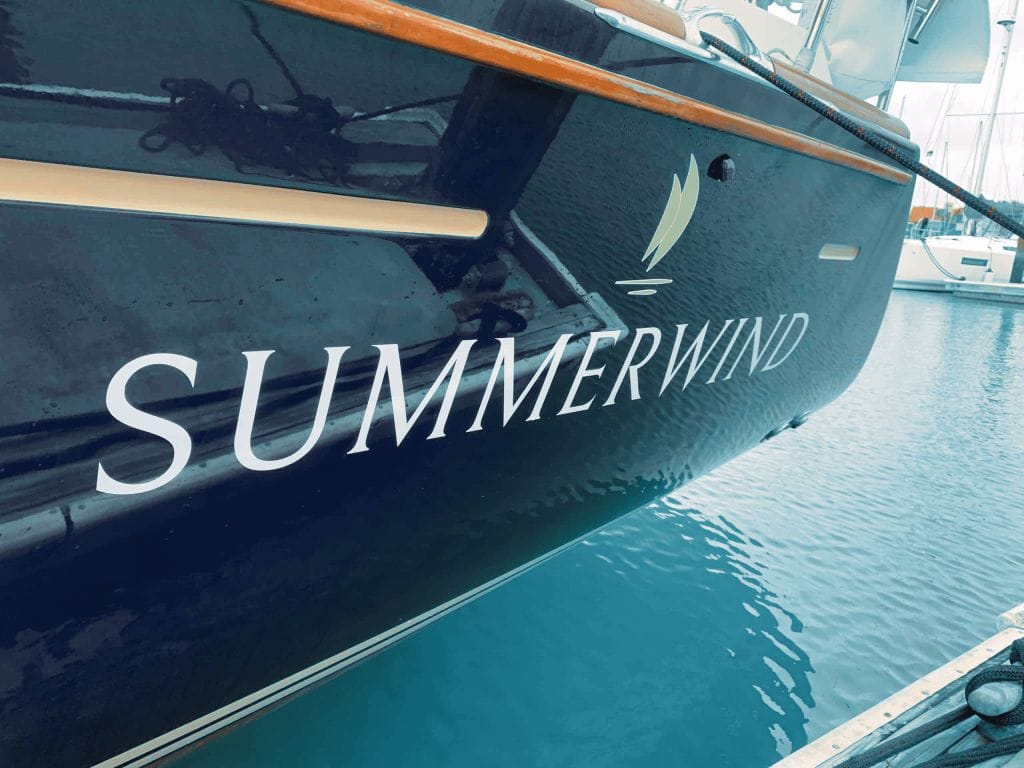 Explore St. Augustine with Our Sailing Yacht Charters
St. Augustine is a city rich in history and natural beauty. By choosing SummerWind's charter boats, you get to experience this firsthand. From the stunning beaches to the captivating historic landmarks, there's so much to see and do.
Book your St. Augustine charter May through October.
Book Your St. Augustine Sailing Yacht Charter Adventure Today
Ready to embark on your St. Augustine adventure with SummerWind? Contact us today to book your charter boat during the months of May through October. We can't wait to welcome you aboard!
contact
get in touch
Contact Us
Looking to book a sailing charter on Summerwind?
Get in touch, either via the form below or calling us directly at (404) 229-0507. Someone from our team will address your needs and answer any questions you may have. We are happy to help and look forward to getting to know you!